Many people find that talking about their feelings can alleviate their distress. If you're feeling in distress or suicidal now and need to talk to someone, we're here to listen.
The main aim of the centres is to give emotional support to people when they are suicidal. The centres also alleviate misery, loneliness, despair and depression by listening to anyone who feels they have nowhere else to turn.
The people who run the centres – befrienders – are volunteers who have all been specially trained. The work is non-political and non-religious, and volunteers do not try to impose their convictions on anyone. They simply listen.
The most important step is to talk to someone. People who feel suicidal should not try to cope alone. They should seek help NOW.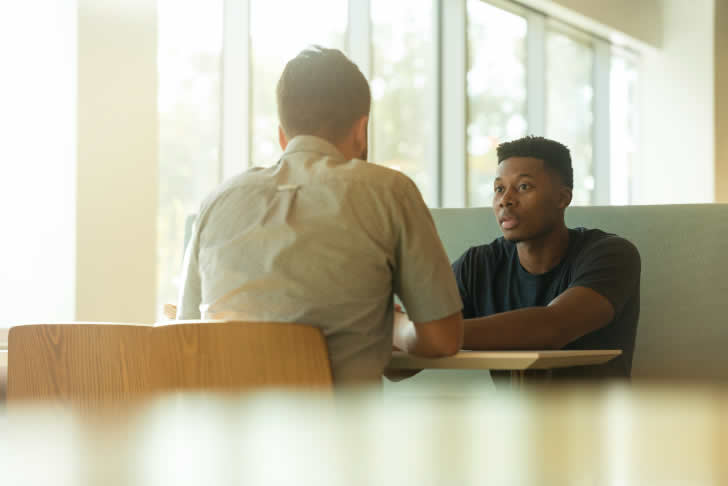 The fact that someone has been in contact with a centre – whether by telephone, letter, email, internet chat, SMS text message or in a face-to-face meeting – is strictly confidential. So too is everything that the person tells a befriender. Some callers prefer to remain anonymous – and that's fine.
If someone is feeling depressed or suicidal, our first response is to try to help. We offer advice, share our own experiences, try to find solutions. Some depressed and suicidal people are actually seeking concrete information, such as how to find a therapist or where to get specific help. However, we'd do better to be quiet and listening. Before people who feel suicidal can begin to explore solutions, they need a safe place to express their fears and anxieties, to be themselves.